1
Order and pay for your hearing aid easily online
2
Upload your audiogram with your order
3
The hearing care professional will set your hearing aid 100% remotely and send it to you within a few days.
Ask us a question about the Phonak Audéo P90- R – Rechargeable
Phonak Audéo P90- R – Rechargeable + Phonak Charger Case BTE/RIC
Phonak Audéo P90- R – Rechargeable + Phonak TV Connector 1.1
Description
Specifications
Manuals
Pros and cons
Reviews
Phonak Audéo P90 R (rechargeable)
Phonak Paradise hearing aids
Being able to hear music perfectly and understand people well in noisy situations? Then Phonak is the hearing aid brand you are looking for. With this brand, modern technology, innovation and high quality standards are paramount. Phonak Audéo Paradise P90 is the successor to the Phonak Marvel, and offers many advantages.
The Phonak Paradise hearing aids are known for their outstanding sound quality in combination with the various innovations that are constantly taking place. Ease of use is paramount in these hearing aids. For example, it is now possible to connect your phone or TV to your hearing aid, allowing phone calls, music and TV programs to be streamed directly to your hearing aid. Multiple Bluetooth devices can be connected to the hearing aid at the same time, so you no longer have to manually disconnect each device. In addition, the Phonak Paradise is rechargeable.
The Phonak P90 R
Within the Phonak Paradise there are all kinds of different models. The newest model is the Phonak Audéo P90 R. This model has the most advanced technical features. For example, the Phonak P90 rechargeable has no less than 9 different environments between which it can switch. Are you biking to work, at a concert or running errands? The Phonak P90 switches from environment to environment without any problems. The great advantage of this model is that you can hear optimally even in noisy environments. With features such as "speech in car" or "speech in loud noise", the Phonak P90 can easily switch the sound input. The difference from the previous models, the P70 and P50, is that the Phonak Audéo P90 R has more environments it can switch between. This creates less background noise, allowing you to hear well in any environment without difficulty.
What makes the Phonak P90 R so special?
A rechargeable technology, offering exceptional sound quality and streaming directly from any tablet, smartphone or TV; the new Phonak Paradise offers it all.
The Phonak P90 is a unique hearing aid in many ways. We list the most important features for you:
Remote hearing test (so no visit to a hearing care professional necessary)
Remote adjustment (so no visit to a hearing care professional necessary)
Designed to connect multiple electronic devices simultaneously with bluetooth
Exceptional sound guaranteed from the very first fitting
Understanding people and sound even better now takes less effort
The sound quality is outstanding, even when streaming
Quickly rechargeable and all day use with instant streaming on both ears
The myPhonak app ensures that you are constantly in touch with a remote hearing care professional
Your cell phone is your new remote control
Ability to switch between 9 different environments
Connecting to everyday devices: the Phonak P90 R is there for your convenience
The Phonak Audéo P90 R can be connected to multiple everyday devices simultaneously. What advantages does this offer?
Hands-free calling and taking or rejecting calls: it can all be done through your hearing aid.
Be connected to all devices at the same time, so you don't have to choose
Music, videos, podcasts and e-books: all heard directly through your hearing aid
In fact, this hearing aid is a wireless headphone with very good sound quality
Connection to the TV, allowing you to hear TV shows, series or the news directly in your hearing aid.
Check here if your smartphone is compatible with your hearing aid(s).
The Phonak P90 is rechargeable
In addition to being able to connect to multiple devices at once and having great sound quality, Phonak P90 is also rechargeable. What pluses does this rechargeability offer?
Battery can last a full day, even if you stream all day
The battery is designed to last 6 years
No more hassle with replacing batteries
Charging is lightning fast
Two rechargeable variants are available: with loop and without loop
With a full battery you have a whole day of listening pleasure, without having to recharge it. This battery has a lifespan of 6 years, and does not need to be replaced in between. Moreover, there is no battery drawer, so moisture and dirt have less chance. This greatly reduces the chance of malfunctions.
Contact online-hearingaids.com
Are you interested in trying the Phonak P90 R? Then you can order online the Phonak P90 directly or contact us! Would you rather see the difference between the Audéo Marvel models for yourself? Then tick "compare" and compare the different hearing aids with each other. Not quite sure which hearing aid is right for you? Then it is possible to do our online hearing test. This is free of charge and can easily be completed on your computer. This way, you do not even have to leave the house. Not to mention the convenience of completing the test in a quiet environment.
Do you have questions about our service? Ask our customer service or read our frequently asked questions and terms and conditions.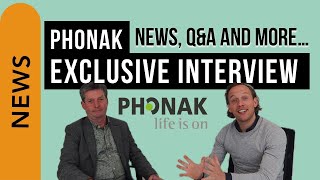 Exclusive interview with Phonak about Roger's latest model and much more!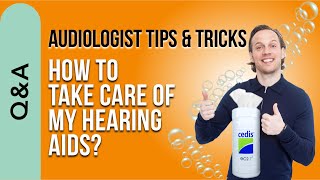 Q&A how to take care of my hearing aids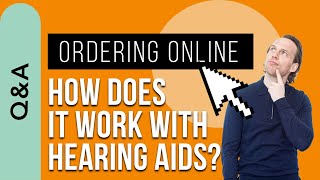 Q&A how do you order a hearing aid online?
Type of battery
Every hearing aid has a battery, unless it is a rechargeable hearing aid. The larger a battery, the longer the life of a battery. Each hearing aid can hold one size battery. From small to large I have the battery 10, 312, 13 and 675.
Type of hearing aid
Speaker in the ear (SITE / RIC)
Moisture/dust resistant
The dust and moisture resistance is indicated in IP. The first digit indicates the degree of protection against dust. At zero it is not protected against dust and 6 is the maximum score: dustproof. The second number has to do with moisture resistance. A zero means not at all moisture resistant and 8 is the maximum score: pressure water tight, continuous immersion the device can withstand. It is not possible to keep it in water for a long time.
Binaural communication
The devices adapt to each other and exchange information. For example, if the left device signals that the noise suppression should be on, the right device will also turn on.
Frequency shift
Frequency shift shifts frequencies that are not or only poorly audible to (usually) lower frequencies, so that they can be heard again. If the function is not in the device, there is a cross here.
Data logging
These hearing aids can keep track of how often, for how long and in what type of situations the hearing aids have been used. This can be useful for the hearing care professional to better adjust the hearing aid.
Binaural Synchronization
Both devices communicate with each other, if you turn your right device louder, the left will automatically go louder, for example.
Can be linked to iPhone?
The hearing aid can be connected to your iPhone phone without the use of accessories.
Can be linked to Android?
The hearing aid can be connected to your Android phone without the use of accessories.
Technic
This is the name of the chip used in the hearing aid.
Find my hearing aid
The app keeps track of these hearing aids where they were last registered. This allows you to find them again as soon as you have lost them. This feature will only work once you allow this to happen.
Compatible with CROS / BICROS device
Personal assistant
You can ask questions to the hearing aid by tapping the hearing aid. These will then be answered directly in your ear.
Bluetooth
The hearing aid contains bluetooth, which means it can be connected directly to almost any mobile phone with bluetooth.
Remote hearing test possible?
To the right are documents that contain a manual about the Phonak Audéo P90- R – Rechargeable. By pressing the green download button, the manual will be found in your download folder.
Direct connectivity with the mobile phone (Android and Ihpone)
Can connect with two bluetooth devices at the same time
Activate voice control by means of the motion sensor
stream on both ears at the same time
without connecting accessories to all bluetooth devices (such as smartphones, but also TV)
direct contact with the hearing care professional via the app
have multiple bluetooth devices paired at the same time
The program change with the app does not work properly
Not an extensive app that includes a translation function or a fall detection
There are no reviews for this product yet
We are not going to publish your email address.
Hearing aids- What's included in our prices?